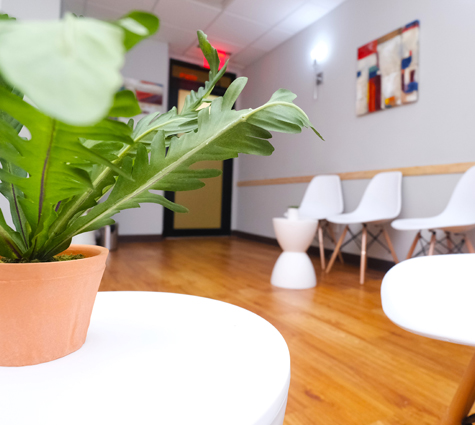 Each office in our suite has complete privacy and is styled with new, modern furniture, decor, and art. With our offices and waiting room, we aim to create spaces that are functional, comfortable, and beautiful. Brooklyn Hourly Offices rentals are great for therapists, coaches, and any professionals seeking a private office space on an as-needed basis. Unlike noisy co-working spaces, our offices offer a serene alternative, enabling you to focus and work undisturbed. They are perfect for practitioners who are starting or expanding their private practices. Our offices can be booked in advance, on a one-time or recurring basis — or even last-minute, if you suddenly find yourself in need of a quiet place to work.
For your convenience, bookings and payments are all done on the app.
With us, there are no leases or long-term commitments, saving you money and granting you the flexibility you want.
Rachael and Deborah, two therapists who have had private practices in Brooklyn, identified a need for conveniently located, flexible, affordable, and easily accessible hourly offices. Their vision was to create a space where both professionals and clients would feel comfortable. Rachael and Deborah also love helping people to expand their businesses and grow their practices by holding community-building and business strategy events at Brooklyn Hourly Offices and elsewhere. Jessenia, a Brooklynite, works as our office manager extraordinaire and is always available to help answer questions.
Interested in learning more about our story? Check out this blog post highlighting BHO.